I create your text or edit existing.





* Drafts.

* Text about content.

* Text as simbols.

* Edit text.

* Nice look.

* Different sizes.

* Models or pictures of your text.

* Translation.

* Interviews and text of them.

* Links.

* Make files.

* Other...




You new text or existing can be done creative.
Text is probably pictures of words…? 😉
I make your text or edit existing.
Text can be made as logo, favikon, for frontpage, for single page, watermark, for slideshow, background, quote, slogan, for prices, translations, etc.
It can be chosen with common or other font, size, shadow, color, etc.
For my own website I have used Montserrat, which had to be downlaoded and installed in Word before use because it is not standard. I have chosen size 14 so most people are able to read by zoom 100 in Google Crome without using magnifying glass;)
" In addition, I can create your text creative: special, unique to you or users' so that your message is best conveyed through your text. "
Drafts and Ideas. You inform me and I create drafts of your ideas.
Examples of text done creatively.
My creativity written using montserrat coloured letters and gray coloured letters in danish as you see it above. The meaning of it in Danish is explaned in English on the page The name Kanobi®.
My Logo Kanobi including text using special type, colour and in grays for my other website Kanobi® Graphic Art.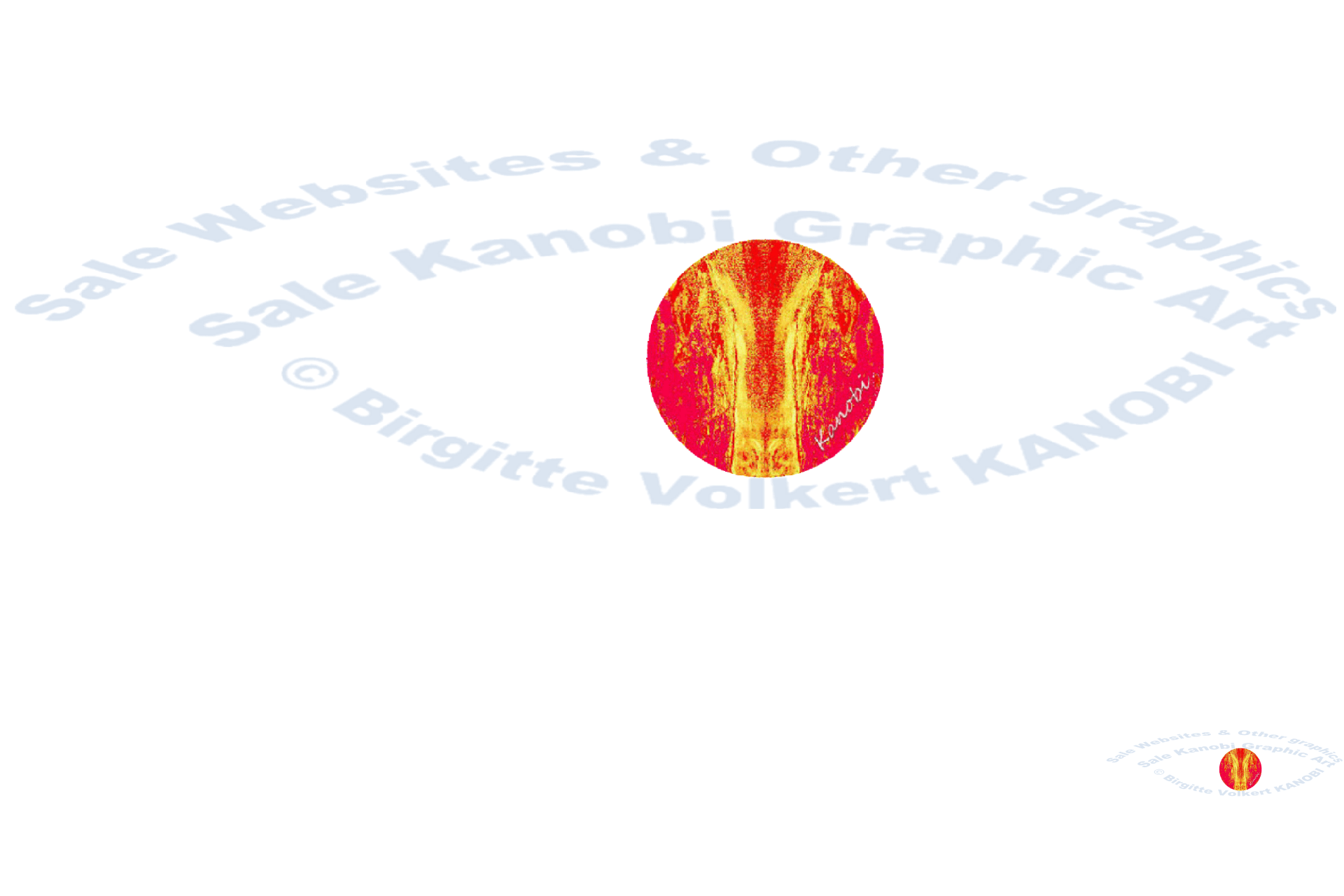 www.dybdahls.dk – logo using special font and colours as well as different sizes.
The D from logo is used as favikon. I have recreated the D to be able to get it in higher solution. After that the line is made thicker so that the Icon is more visible in Google or on desktops for mobiles, Ipads, tablets.

Below you see an example of text having plenty of space around it because pictures or lines are maid as grays or transparent.

www.munkebotaxi.dk. Here I have recreated all text also done in grays and used transparacy so you might see more layers at the same time, which makes it more creative.
Copyrights you find as text in footer, so © www.munkebotaxi.dk is visible on all pages.
Til loginpage for workers is created including page text, word and pdf documents, backups with text and pictures. It can not be shown here for good reasons.
Top photos on login page is taken by Kent Dybdahl. I have created it creative inclusive logo MT seen at the right side of the photo and retushed the background away behind the cars so that logo MT also is visible as watermark in the picture and by scrolling the page.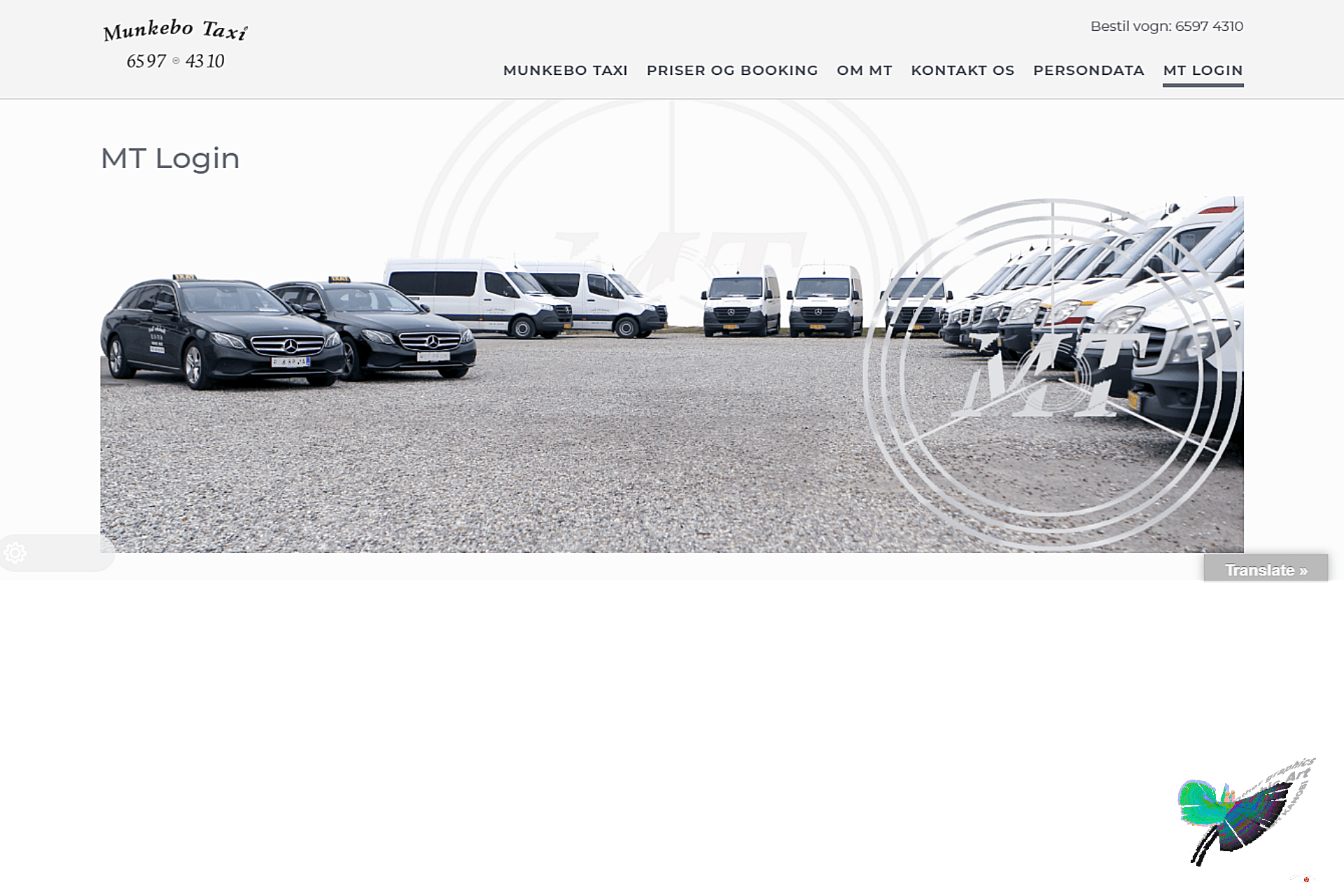 There is created new logo Munkebo Taxi using existing to get a picture in higher solution. It is also created inclusive copyrights in the dot of I and the phone number is seperated by logo MT.
Notice that the Logo Munkebo Taxi also is visible as license on the front car.

Text as explanation in content of pictures on contact pages.
Below you see the top page for contact where as every line of tekst shows subpages to use to get in contact.
For example on the page Hittegods all other lines of text is grayed so that Hittegods is more visible because it is grayed darker.
Logo MT you find above and below as background picture. It is logo for driving. When you scroll on all pages, you will see logo MT behind everything, also behind text.

Logo drivers, the top picture below, is created out of several pictures both of photos and text and digitized letters in different colours and is used for facebook group as header image and as cards for drivers.
Logo MT on black background is used as user logo on facebook and you find it right above.