A Website Kanobi® can be created exactly as you wish it to bee.
I edit and resize everything in right sizes for every purpose.
Websites includes frontpage, fotos, pictures, logo, favikon, text, links internally and externally, GDPR policy, plugin Google Translate, posts, etc. Also inclusive more pages and subpages.
All in all eight pages you can buy for 2500 kr., where you find examples on Kent Dybdahl and this website including a bit more subpages Birgitte Volkert.
Designing responsive is, that the websites is created so that it matches both pc, mobiles, tablets and Ipads in different sizes, when you are searching on it.
The website also should be secure to surf on, so you don't get virus, spam, etc.
SEO for free is search optimisation without payments, meaning that it is created so the website will show more often, when people search for something alike represented on your website.
Database backup is, that you get files and codes so you will be able to recreate your website easy if it breaks down.
It should be easy to update and maintain as well as cheep to run on daily basis.
It is always good to ask users via interviews, what they need the page to be able to show and do for them.
Creative websites.
" In addition, I can create your website creative: special, unique to you or users so that your message is best conveyed through your website. "
Drafts and ideas websites. You tell me and I create for you.
You can buy extra. Read more on the page Prices.
Six examples of websites I have created, edited or edit creative.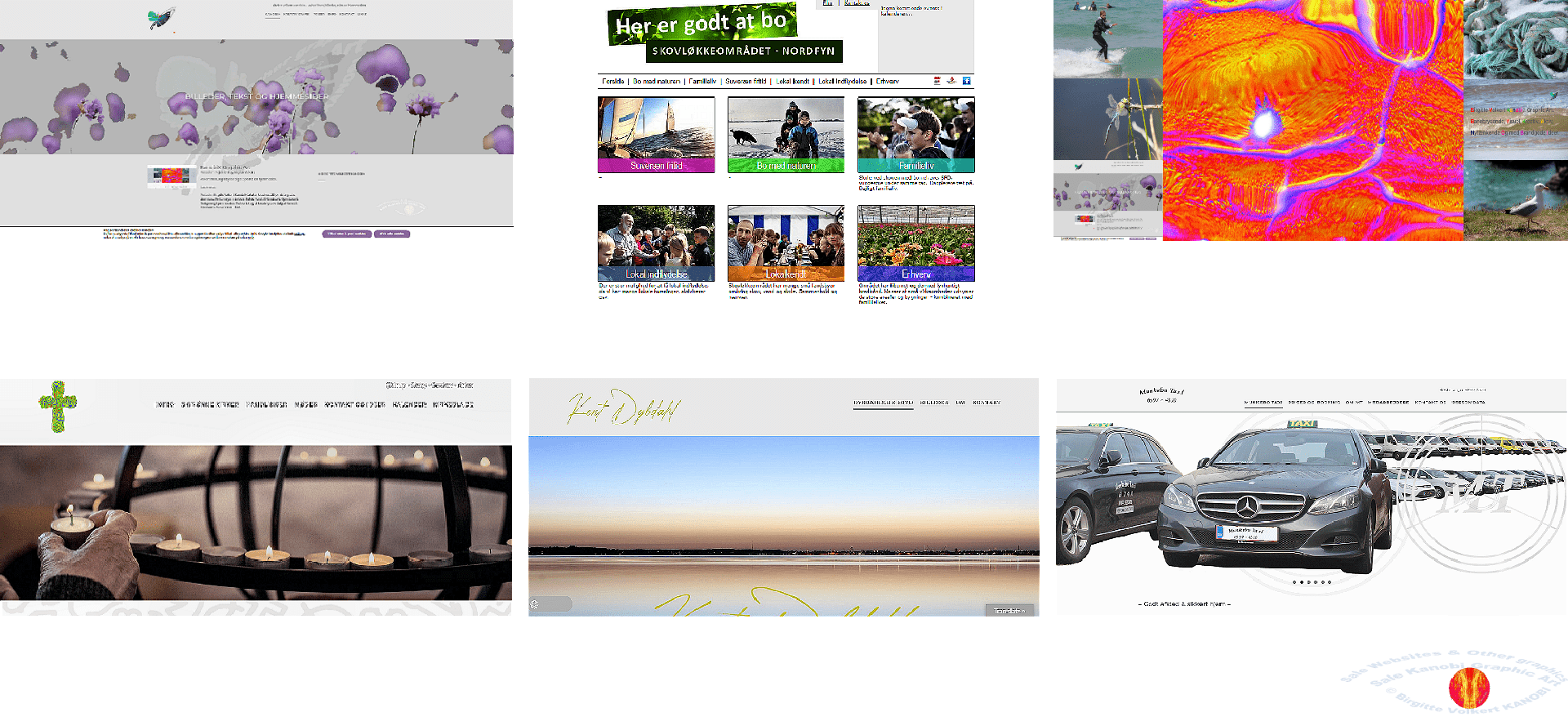 Below there are three examples how to create websites inclusive all that is needed.
My two own websites you can read more about on the page About or frontpage KANOBI®.
On
skovløkken.dk
I was writing together with 10 others from our local area to create the website.
I wrote the following pages. Fjordens dag, Fugletårne og udkigsposter, Vigelsø – et fuglereservat, Cykelruter langs fjorden, Kajakture i Odense Fjord, Historical about Skovløkke area via dialogues with local people, Ørritslev Skovhuse – Ørritslev Skov, Radio Nordfyn, Skovløkkeområdets projekter, Natur Odense Fjord – NOF as well as all about Erhverv.
I got photos and pictures and edited them as best as possible because of the different solutions in pixels.
The website is updated by other locals where I update the calendar each second month with news from the churches below.

While creating www.skovløkken.dk together with local councils and other local people Keld B. Hansen asked if I would take a look on the website for the local churches and do something about it and that I have done since 2014-2015.
I have created the website in 2017 because the old one was unstable and uneasy to update in other program than WordPress.
Every second month I update Østrup Skeby Gerskov Kirker. There are 99+ pages, so it take a bit to surf. I have created logo colours, favikon, etc.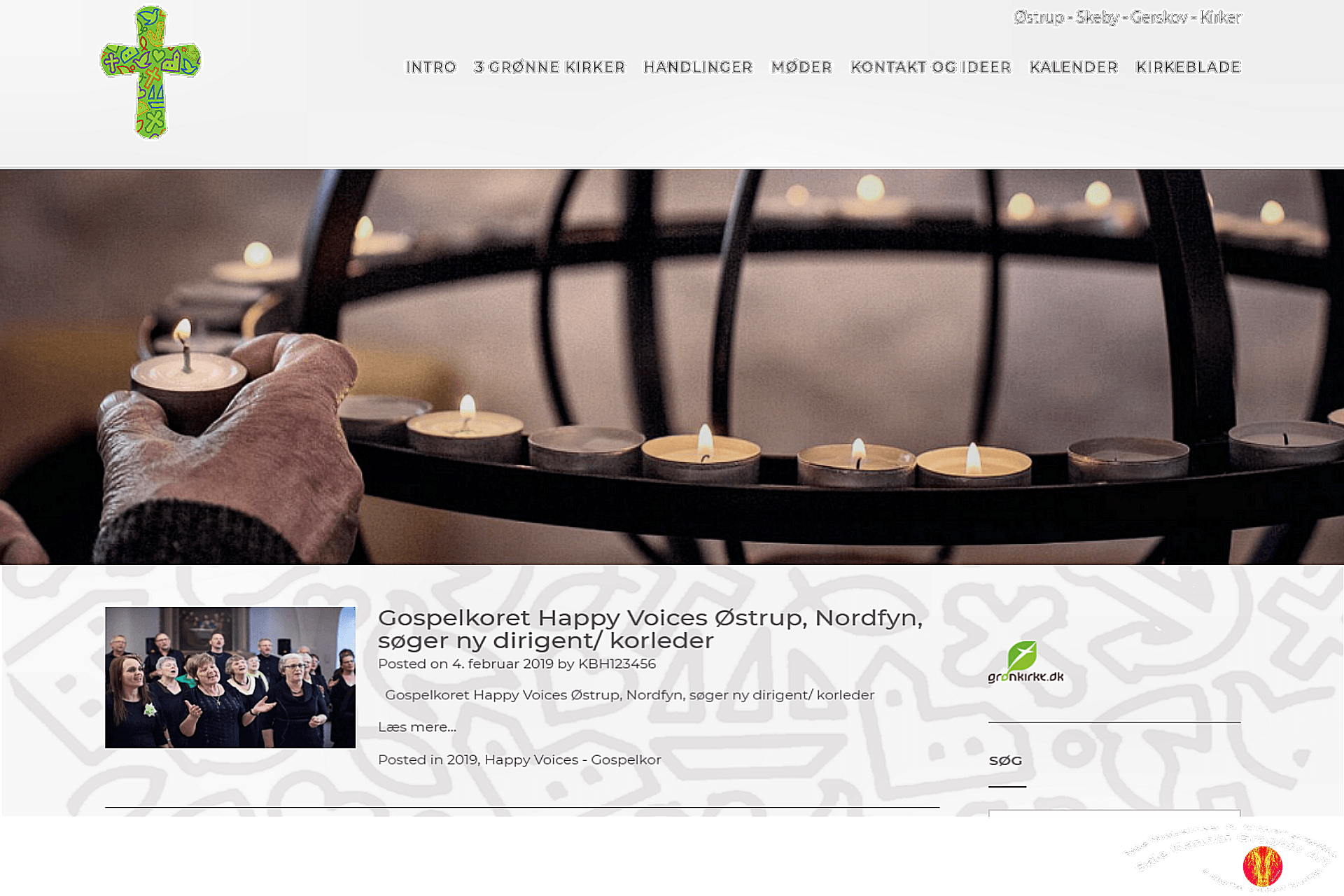 Editing everything on Munkebo Taxi website and creating many new pages.
I had in agreement with the management permission to change everything on Munkebo Taxi's website.
Relevant plugins for function and security are installed. The management has prepared personal data policy, which has got a separate page. I have done cookie policy on the same page using a GDPR plugin. There are no visible persons including employees or customers so all in all the EU's GDPR Regulation should be met.
Text and photos are selected and requested edited by management as seen on the website.
Finally there is a page for employees including all required knowledge.
There is installed plugin for history so you can view who signed in and when they did so.
You find more on Photos and Text.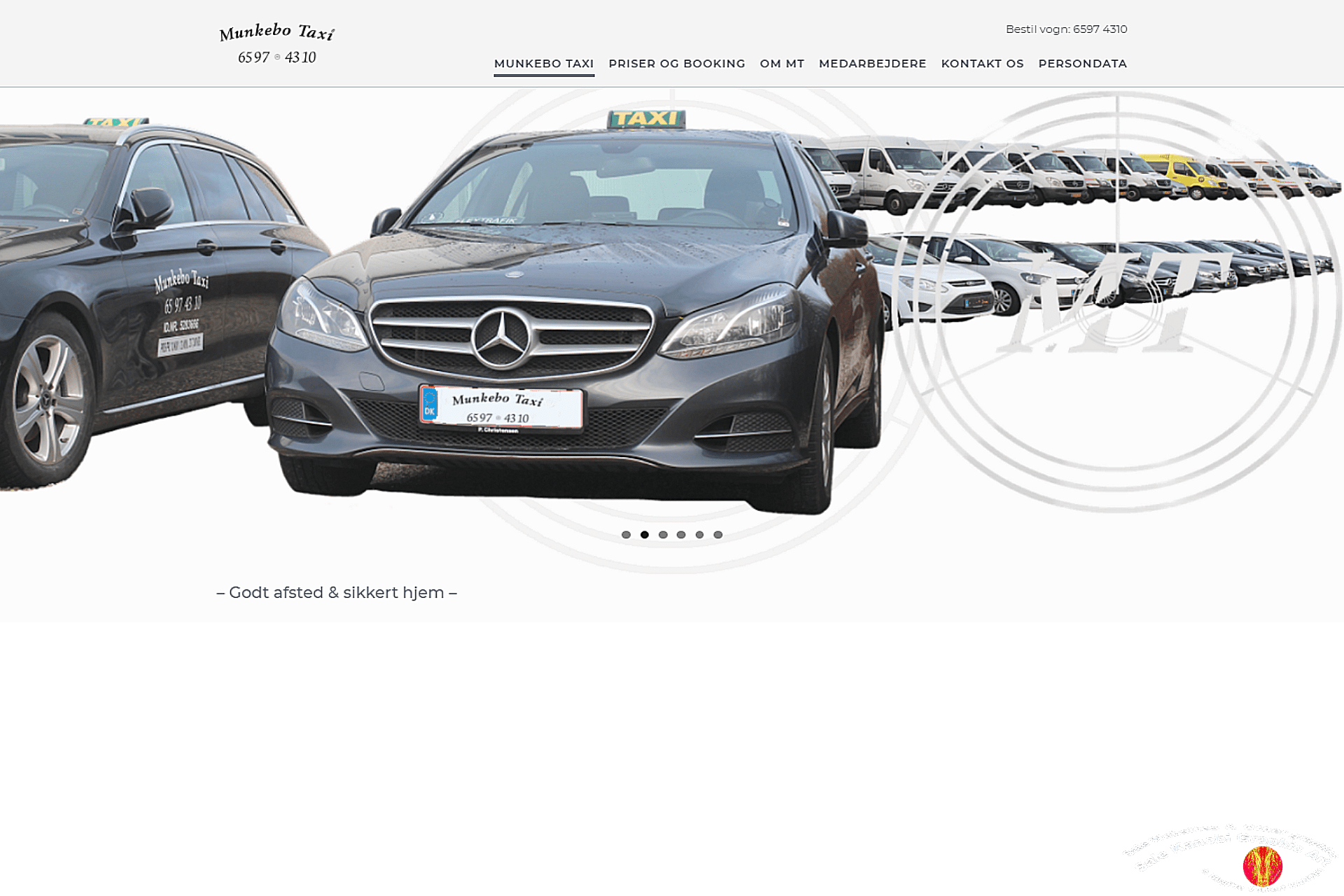 November 2019 I created this website for Kent Dybdahl, where he had all the photos and text that he wanted on his new website. So I just had to do the rest.
He is now learning how to upload photos, text, create new pages, etc. on his website to be able to create all of it in future.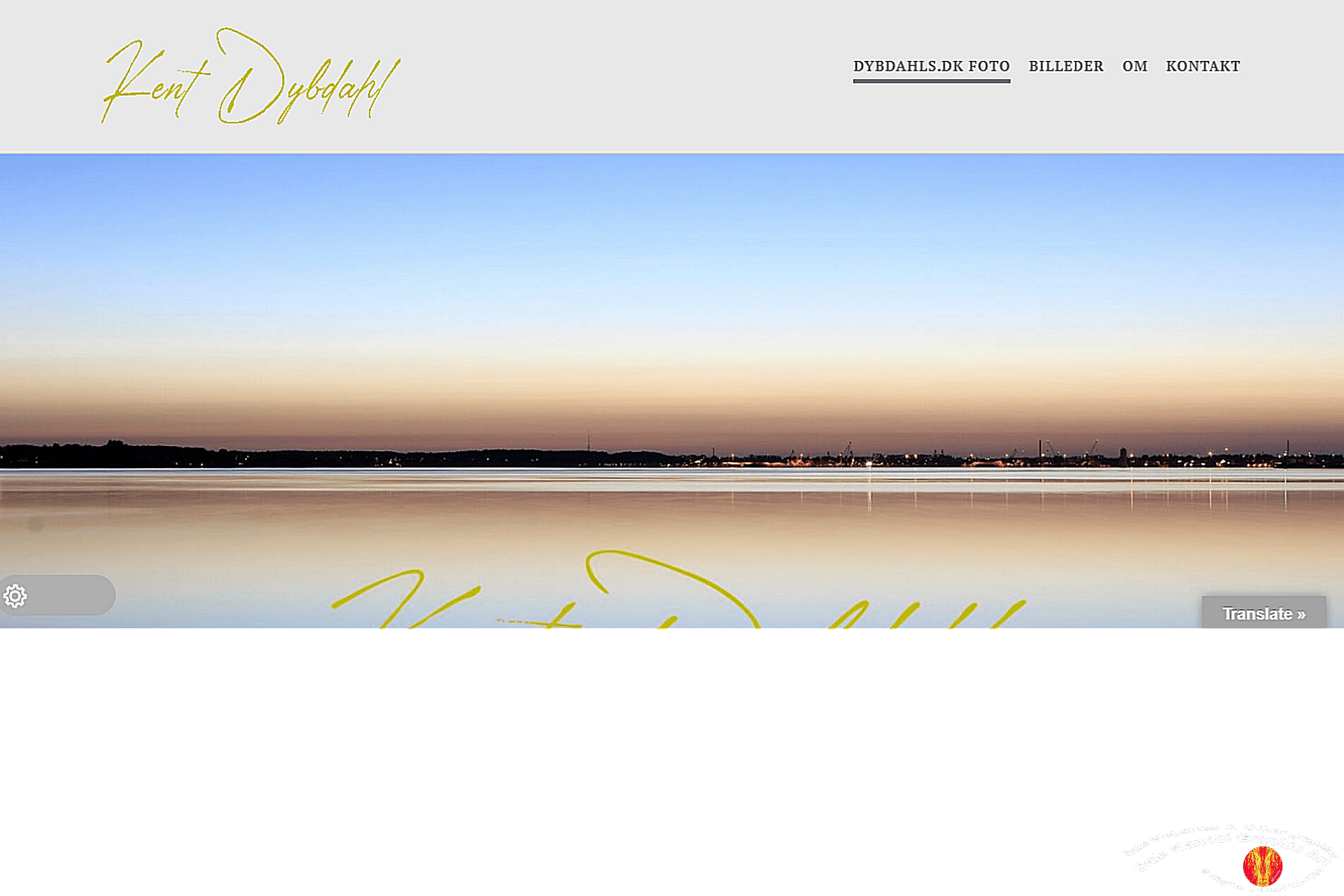 Have a nice day outhere;)